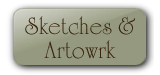 Skins:
Skins takes place in a fantasy world known as Wratheren. It is a story of long dead magical traditions, the moving of reality to myth, and back again. Skins is a Series project that may involve up to 8 books or more in total.

World Summary
Wratheren is a single continent ruled by three kingdoms, the High, Middle, and Low kingdoms. Humans are the only inhabitants, but myth and legend saturate the world with stories of the elves, fae, and witches of the past. While many still believe the old tales, many still are beginning to think that myth and legend is all they ever were - and now they are used as a means to power. Indeed, the rulers and prominent families of Wratheren all claim to have ancient ancestry, and that the blood (while diluted) of elves and fae run through their veins.
The claim of Ancient Ancestry is not one taken lightly, and proof must be submitted to a council of the three kingdoms for approval: The High Kingdom, ruled by Elfin ancestor, the Middle Kingdom, ruled by Witch ancestry, and the Low Kingdom, ruled by Fae ancestry.
A new family emerged near the turn of the century, claiming to have the sought after legitimacy provided by ancient blood. After being approved by the council, for 80 years clan Greymire has been sweeping through the continent and influencing prominent families and kings. Problem is, no one knows exactly who they are claiming ancestry to. Suspicions rise as one by one the kingdoms approve a reformation movement proposed and overseen by clan Greymire.
It seems the only Kingdom remaining uninfluenced is the Low Kingdom, refusing to allow Greymire influence across their borders, and denying their claim to Ancient Ancestry. The Low Kingdom seems to be a haven for anyone seeking refuge from the new reform, which segregates people considered unworthy into a working class - which are essentially a slavery driven workforce.
However the Low Kingdom may not be everything it seems, and as it declares war on the Middle Kingdom the world skyrockets into a state of distress, oppression, and anarchy.